10 tags
hello 2013
let's just sing and dance all our cares away
4 tags
the team holiday party
I've been here at my first real job for a little over a year now. I wasn't sure if anyone had planned to do anything as a team for this time of the year, but I proposed to do a little shindig before we all split for the holidays. Something simple - potluck and white elephant. We booked a little conference room in the basement. I had a strange mixture of anxiety and apathy leading up to...
espanol
i told the chefs/servers/cashiers in our cafeteria to only speak to me in spanish.  the lady checking me out said my spanish was better than her own kids!  i don't know how much that means this day in age, but i'll take it! :) 
2 tags
lol
2 tags
balloons
this is dora's twin. obv. we got her this balloon in lieu of her getting her braces removed. along with some tiffs treats and other delights.  and then… i got balloons for my birthday.  dora's twin got balloons for her birthday.  we got our boss balloons for boss's day. and her bday.  and we're not talking about just any kind of balloons. we're talking...
3 tags
christmas time
i use this holiday season to justify buying things for people when i randomly think of them so it doesn't seem as creepy 
don't forget 2
Apr 30, 2007 life after d-now I serve an amazing God. These last few days have been oh so good and I can definitely feel and see how God has been molding me with his very own hands. He's opened my eyes so much to see his amaaaazing love. i feel like everytime i talk about God, it's the same thing. but He has blessed me with an abundance of love and mercy. He's given me the...
don't forget
Apr 23, 2007 Dnow Dallas About an hour away from Dallas, upon our arrival, Cathy got a call saying there weren't enough girl leaders. She then asked me if I felt comfortable doing it and of course I said yes. It was one of the best decisions I've ever made leading to the most touching experience I didn't expect to happen. This weekend God has reminded me of his forgiving,...
Watch
North Koreans Risk Lives to Escape Via Underground Railroad - As famine grips North Korea, some are choosing to make a difficult journey to Thailand through a modern-day underground railroad. John Sparks of Independent Television News reports. baby steps. get involved: http://www.linkglobal.org/ 
goodbyes
yesterday i took patrick to the airport and saw him and grace off. i didn't shed a tear so i guess it wasn't all that sad. i'm really excited for the both of them and the many experiences God is going to give them! have fun in mehicooo if you're interested in staying updated with their trip, check out http://lifeinmehico.tumblr.com/ (grace)...
big thanks!
this past weekend my parents threw me a little graduation party. i guess i shouldn't say it was little.. it was actually pretty big. i kept saying that the party was much more for my parents and their friends, but the more i say that… the more wrong i feel. the more i say that, the more i feel depreciated by them which is completely untrue!  the night was fun. i got my friends on the...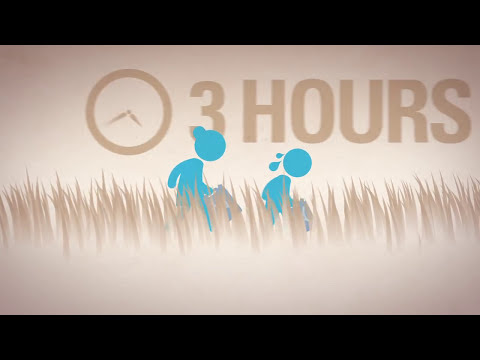 feelin the breeze
there's only 3weeks-ish of school left. and when i say "school left" i mean… for a while. actually not even sure if i'll be coming back to school. it's honestly never been my forte… i remember sitting in physics in highschool when my teacher asked the class, 'who wants to go to college?' just about everyone raised their hands confidently,...
writing is good for the soul
makin a come back
Oh! Great is Our God! - The Sing Team (Mars Hill...
pure joy seeing justice being served, friends loving, god being glorified, the kingdom advanced. 
Best Birthday and Charity: Water
this could be the best birthday ever. learn more about my campaign here or read more about Charity: Water at www.charitywater.org. details for the party coming soon.  10Jesus answered and said to her, "If you knew the gift of God, and who it is who says to you, 'Give Me a drink,' you would have asked Him, and He would have given you living water." -John 4:10
the den of... ven.
cloudy comfy beds, unused desks, covered floors with unmatching rugs, jamming anytime, all the time, year-long christmas decorations, friends, freshman year.                                       man where has all the time gone? yeah i'm super reminiscent. so what?
"At the top of my door is a clock. Its hands are ticking away. As I am laying..."
the beauty of dead bones
   The Beauty of Xiaohe, a 3800 year old mummy found in the Tarim Basin in far western China. She's known for being so well preserved. In other photos, you can see how defined her eyelashes are, they're actually really long and pretty… I'm kind of jealous. And doesn't her attire look a little odd? You can't really tell, but she's wearing a fur hat…...
randomschmandoms
I miss these places: Balearic Sea, Barcelona, Spain and Louvre, Paris, France.  Someday, I'll be back. Hopefully, sooner than later.  —- solo scriptura. sola fide. sola gratia. solo christo.  soli dei gloria. scripture. faith. grace. Christ. alone. Glory to God alone. The Five Solas, Latin phrases used during the Protestant Reformation to articulate the fundamentals of the...
tuition
so, today.. i was looking at my tuition bill for mccombs. it has increased at an average 5% each year since 2007. so i thought.. hmm what would this look like if it continued to increase at 5% rate over the next 25 years… yeah. that looks a little ridiculous. $17.4k for in-state undergrad public university tuition!? but even if we went down a notch to just increasing at 3%/yr, we would...
5 tags
Somalia, being killed for watching the world cup
"On Saturday militants killed two people as they attacked a house where people were watching a game. Militant group Hizbul-Islam also arrested 10 others at the house north-east of the capital Mogadishu where fans were watching the game between Argentina and Nigeria." -Somali militants threaten world cup TV viewers, 6/14/2010 (click here to read more...
perhaps being miserable is okay?
6 But He gives a greater grace. Therefore it says, "GOD IS OPPOSED TO THE PROUD, BUT GIVES GRACE TO THE HUMBLE." 7 Submit therefore to God. Resist the devil and he will flee from you. 8 Draw near to God and He will draw near to you. Cleanse your hands, you sinners; and purify your hearts, you double-minded. 9 Be miserable and mourn and weep; let your laughter be turned into mourning and your joy...
i wish someone would teach me how to share the...
starting my internship tomorrow! look out world, hereee i come! :]
sitting with jehovah's witnesses
As I started making lunch for myself at home, I hear a knock at my door. Looking through the peep hole I see two older women - two very familiar faces that have been visiting my home for the past few years and exchanging conversations about Jehovah and the Bible with my mom and grandma. One looked of some hispanic descent and the other an african american woman. I stared at them for a while, still...
When my sin is all that I can see  Your grace...
7 The law of the LORD is perfect,        reviving the soul.        The statutes of the LORD are trustworthy,        making wise the simple.  8 The precepts of the LORD are right,        giving joy to the heart.        The commands of the LORD are radiant,        giving light to the eyes.  9 The fear of the LORD is pure,        enduring forever.        The ordinances of the LORD are sure       ...
why not me?
'Why not me?' This extremely vague question has a lot of potential to frustrate me and often does frustrate me because I'm usually caught up in my circular reasoning. I began to ask myself, what's really stopping me from going to the 2.7 billion disengaged people in the world? Upon meeting many encouraging people this weekend, I came across this realization: God commands...
"What is it that you are mindful of me?"
– psalm8
Where else would I go, Lord?
"Prone to wander, Lord, I feel it. Prone to leave the God I love. Here's..."
– keep me from falling over and over and over again. come thou fount
hardened and calloused. it's like having acid poured on you. that unexpectedly unveils all these cuts and burns you would never had known you had. too caught up in your own agenda, too prideful, or restless to acknowledge these deep wounds that are in desperate need of healing. only You can do such a thing - all these unexplainables, You know. all these feelings and emotions I weep over for...
Relationships scare me. Isn't it reasonable to feel a little skeptical after every failed relationship? When you thoroughly evaluate your mistakes, your overly-optimistic nature, your impulsiveness, your selfishness, flaws, faults, and the list continues. I mean, don't get me wrong. There are great things too about being in relationships, but it's just so easy to overlook them...
thank God for drastic transformation. thankyou! thankyou! thankyou!
"PRETTY ARE THE SKIES UNTIL SOMEONE DIES, SO EAT SOME CAKE OR ELSE YOU'LL BE..."
– future Hallmark author, Jesse Cheng "I hope someday my man will be able to write like that." -shwang
moving forward
For all those who attended RezWeek at UT, I think we can all agree it was definitely the Spirit stirring in us and moving us towards repentance and reconciliation with our true love, Jesus Christ. I encourage us to remember deeply the confessions we were convicted of and our commitment to ridding that sin so that we may grow closer to God. In Hebrews 4, it speaks about this peaceful rest that we...
"Blessed is the man whose sin the Lord will never count against him."
– Romans 4:8
suffocating sin, my awful apathy
The Parable of the Talents  14"Again, it will be like a man going on a journey, who called his servants and entrusted his property to them. 15To one he gave five talents of money, to another two talents, and to another one talent, each according to his ability. Then he went on his journey. 16The man who had received the five talents went at once and put his money to work and gained five...